Hands are finally thawed from scooping some delicious Timber Raft IPA frozen custard all day Saturday at the inaugural Ottawa Beer Market in Hintonburg.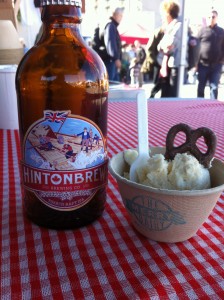 We were blown away by the people who lined up, stopped by to meet us and have a little taste of what's to come from Hintonbrew.
Stay tuned to find out more about who we are, what we want to bring to you and where you'll be able to find us!!