We are getting closer and closer to bringing Hintonbrew to a local tap near you! In the meantime, we are very excited to participate in tomorrow's first annual Ottawa Beer Market!
More than 10 local Craft Beer vendors, including Beau's, Kichessippi and Ashton Brewery will be on hand to serve you their tasty brews at this unique market. Our brew master, Jason, will be on hand to answer your beer-related questions and give you a sense of what Hintonbrew has in store for you.
Hungry? Nosh on some delicious treats from Hintonburger, Hintonburg Public House and Union 613.
When you're ready for dessert – come see US! We can't let you have a taste of our signature Timber Raft IPA just yet, but we do have something fun to offer…hint, hint  The Merry Dairy…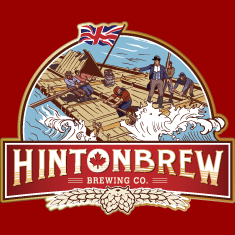 So get your toques and gloves out – it's gonna be a little chilly. But don't worry, a little brew will go a long way to warming you up. We've staked out the warmest spot we can find – near the Hintonburger grills!
Please come visit and remember that proceeds from the event go directly to the ottawariverkeeper.ca, a grassroots charity formed to protect, promote and improve the health and future of the Ottawa River and its tributaries.
See you tomorrow –
12pm – 8pm 
1000 Wellington Street at Irving Avenue