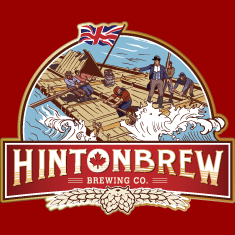 Hintonbrew was proud to celebrate Colonel By Day this past weekend. We raised a glass of some frosty IPA in the name of the Colonel as well as Philemon Wright – sometimes credited with suggesting the building of the Rideau Canal.
Always an entrepreneur, Philemon Wright, who arrived in the capital region in 1800, began by clearing land to farm and when that was complete, started the arduous process of establishing his village. Shops, a foundry, lumber mill, bakery and a brewery were priorities.  When funds ran low, he cut timber from his land, built a raft and sailed it down the Ottawa River – yes, really. This was the ingenious beginnings of the Timber Trade that lasted almost 100 years.
From humble beginnings as a farmer, to a leader and founder of what we now call Gatineau, Philemon Wright is an inspiration. Leading the way for others, becoming a voice for his people, and staying true to his roots, we are proud to offer a beer in his spirit.
When will that be, you ask?? 
Well, the raft wasn't built in a day, and Hintonbrew is working diligently to bring Hintonburg a selection of beer that we can all be proud of.
Stay tuned and watch as we make our way down our own river – albeit a little less wet – of licences, permits and equipment. It is sure to be a rocking ride.